We must learn from Möller's death, says Walvis mayor
Posted: 14 Jul 2016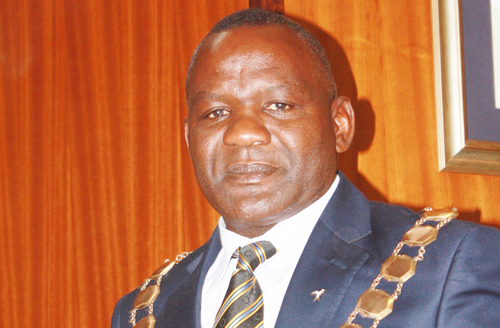 Mayor of Walvis Bay Wilfred Immanuel says Namibians should learn from the tragic death of Walvis Bay businessman Hans-Jörg Möller who died recently at the hands of armed robbers at the town.
Möller, 50, who was laid to rest on Sunday died at Cottage Hospital in Swakopmund on June 17 after he was shot in the stomach during an armed robbery, in which he was also brutally assaulted.
Five suspects have been arrested for his murder and are in custody awaiting trial.
Addressing councillors and residents during the monthly council meeting at Walvis Bay on Tuesday night, Immanuel said that as tragic as Möller's death is, Namibians must learn from it.
"We must all ask ourselves what can be done to make our country a better place, so that we can all enjoy a peaceful and safe environment. Whether that environment is our own homes, a recreational area, our schools, or our roads should be immaterial. We need to feel safe at all times. We need to re-assess our values, so that respect for one another becomes the norm," the mayor said.
He sympathised with the grieving Möller family and urged the entire community of Walvis Bay to combine their strength to fight crime at the town.
"United we can overcome this fear and destruction by crime in our community. We hope to convene a meeting of important stakeholders in due course to discuss the way forward in dealing with this form of [violent] crime," he said.
In response to the news of the murder, chairperson of the National Council Margaret Mensah-Williams also visited the Möller family last week to pay her respects and offer her sympathies to the family.
---