Christmas came early this year for the Shitaleni family who received a donated house constructed by Fabreca Construction CC in partnership with the Municipality of Walvis Bay. Other sponsors included Erongo Red and MVA.
********************************
Seasons Greetings to our senior citizens- 14 December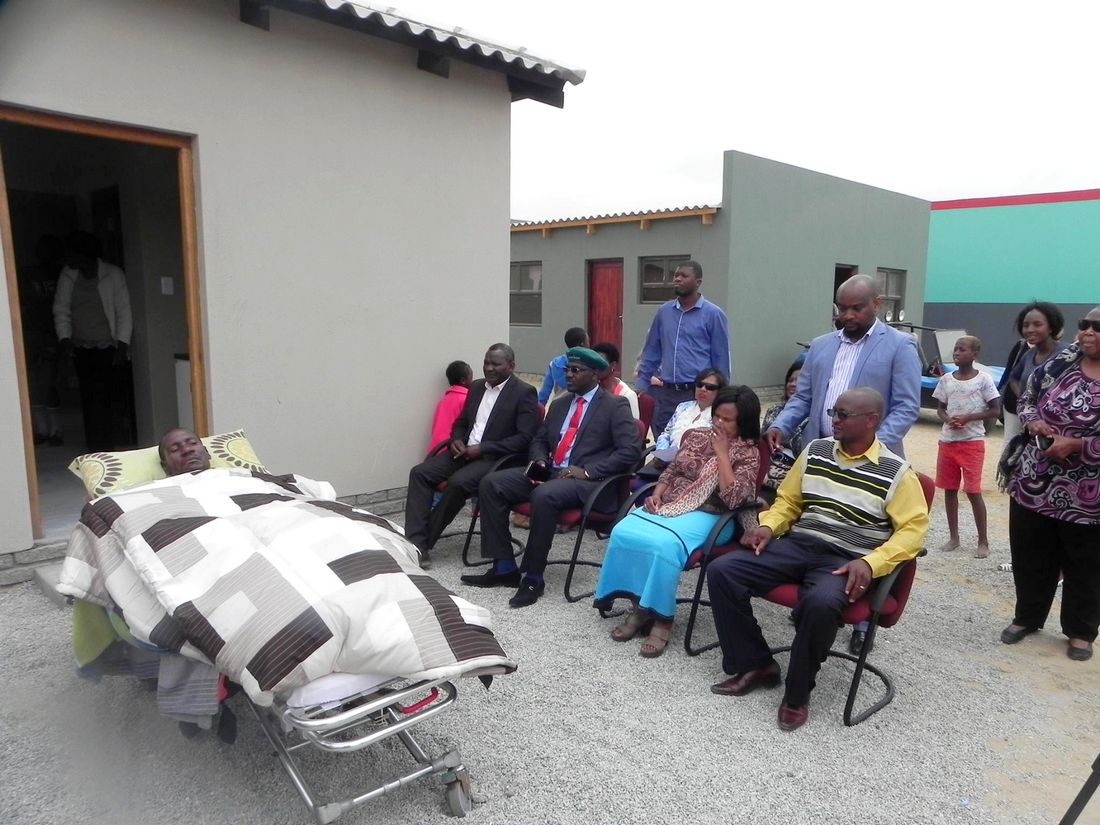 "This day provides us, the Councillors, with an opportunity to meet with some exceptional people who, over many years, have contributed to the well-being and prosperity of Walvis Bay. This annual event is very important and always receives priority through our Mayoral Fund. Every year, this event gives us the opportunity to honour and thank you, our mothers, fathers and grandparents. Although this occasion is mainly about spoiling you it also serves as an opportunity for all seniors to mingle and reunite with old friends" said Mayor Alderman Wilfried.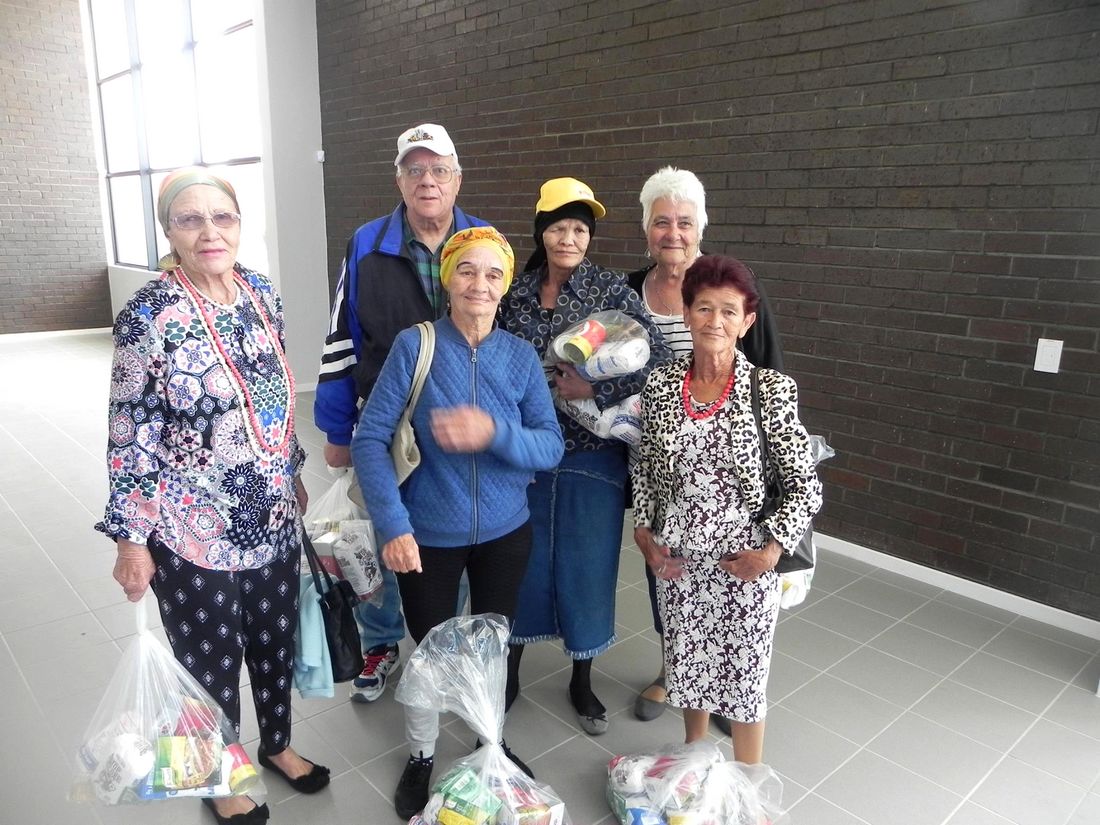 A total of 1079 hampers were given out consisting of food items to make this Christmas that much more merrier. Parcels were distributed at Kuisebmond Old Age Home, His House, Kuisebmond Community Hall, Narraville Community Hall and Utuseb