N$750 million Dunes Mall officially opened
Posted: 27 Oct 2017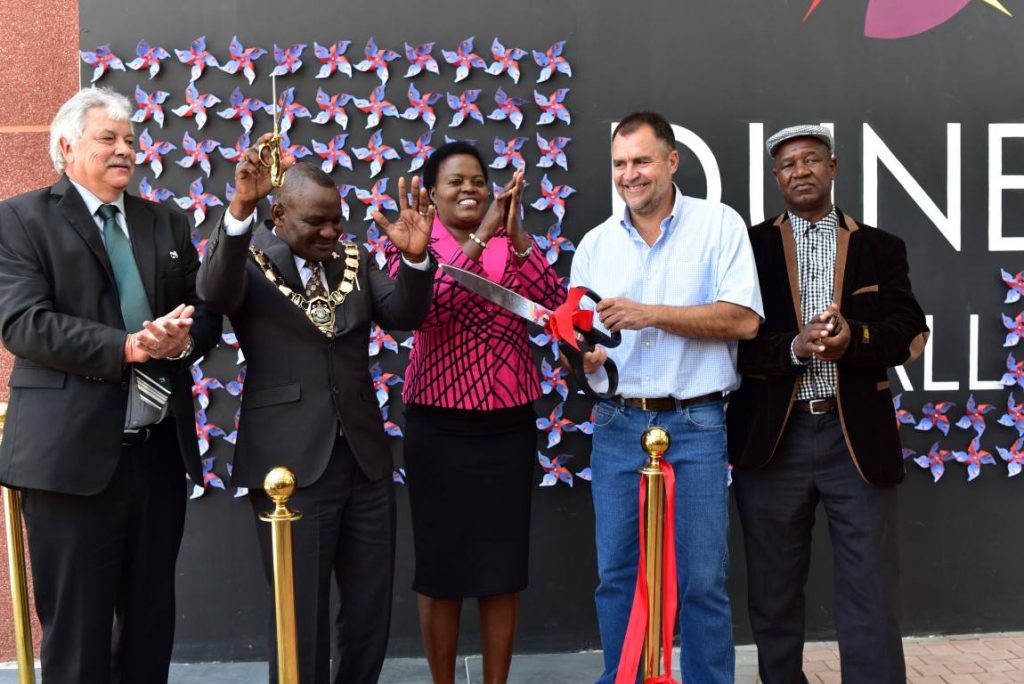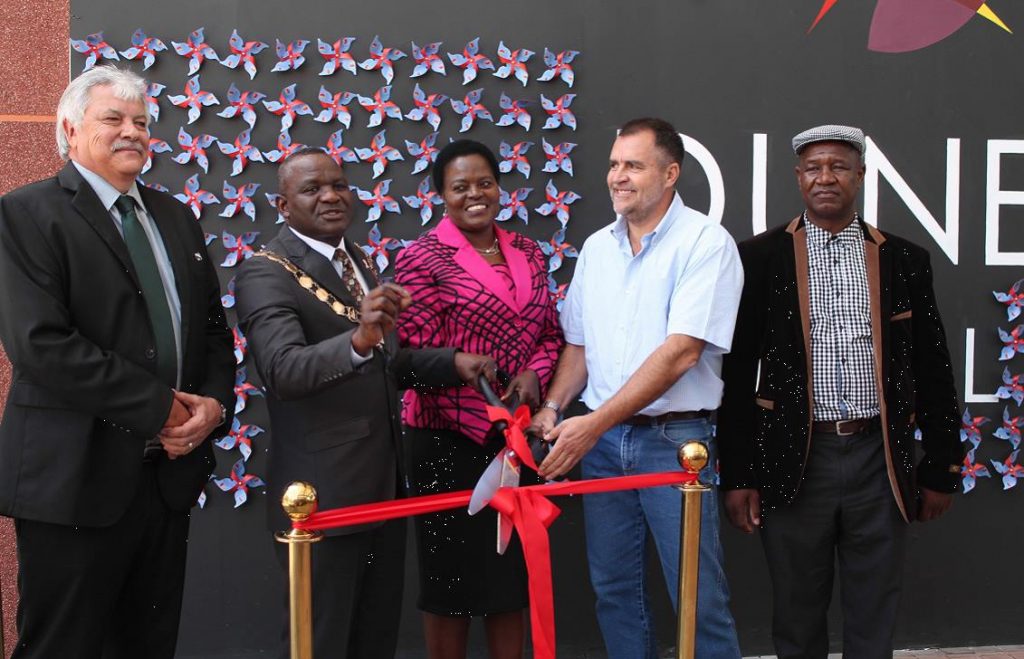 The much awaited Dunes Mall opened for business in Walvis Bay yesterday, placing Walvis Bay in a league of its own as retail service provider to the Erongo Region and visitors.

Since early yesterday morning thousands of people streamed through the shopping mall, making most of the opening specials by the just over eighty retail outlets.An opening ceremony was held yesterday to mark the opening with Walvis Bay Mayor Clr. Alderman Immanuel Wilfred cutting the ribbon, assisted by Adelheid Kandjala, Special Advisor to the Governor of Erongo, Mr. Louis van der Watt, Atterbury's CEO: Properties, Mr. Bertus Matthee, Executive: Retail and Business Banking Nedbank and Swapo Party regional organiser in Erongo, Daniel Muhuura.

The Dunes Mall was developed at a total cost of N$750 million and Nedbank Namibia which funds the project to the tune of an estimated N$500 million.

On the sidelines of the opening yesterday it was unofficially confirmed initial works on phase two of the Dunes Mall is due to start. Construction is due to begin towards mid-2018.

It was further unofficially confirmed negotiations are on with Game as the anchor tenant of the 2nd phase.

An estimated 5 000 people visited Dunes Mall on its first business day yesterday.
[source: Namib Times]
---