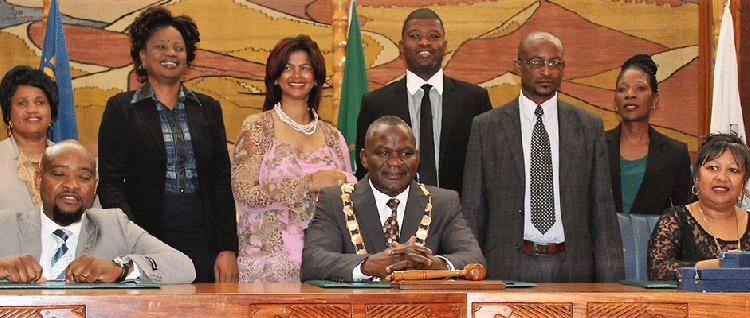 The Walvis Bay municipal council yesterday re-elected their management committees for the next year, with only one change at Walvis Bay. Immanuel Wilfried was re-elected as the harbour town's mayor, with Penelope Martin as deputy mayor.
Tobias Nambala, who is currently abroad, was replaced by Ndishoshili Nghilumbwa as the town's management committee chairperson. Other members of the management committee are Saara Shailemo, Paulus Kauhondamwa and Lilo Niilenge, while Hilka Erastus is the alternate member.
All office-bearers are Swapo members, while Nambala (also Swapo), Gibson Goseb (UDF) and Valencia Izaaks (PDM) serve as ordinary councillors.
Wilfried expressed gratitude for the trust put in him to ensure the harbour town "operates like a well-oiled machine".