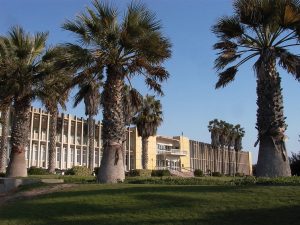 The Municipality of Walvis Bay has been listed as an Accountable Institution, which means that Council must comply with the Financial Intelligence Act, 2012 (Act No.13 of 2012) as amended. In particular, there should be strict compliance regarding all land sales and lease transactions, effective as of 9 March 2018. Therefore, Council will assess risks within the sphere of its operation in terms of the following:
• Earlier settlement of loans
• Acquiring of property
• Overpayments
• Identification and verification controls
Those buying erven through loans (mortgages/bonds) are required to provide guarantees to that effect and cash buyers who are not paying off through periodical instalments will also be subject to comply with regulations in terms of the Act. Thus, the Municipality is obligated to report any suspicious cash transactions or activities to the Financial Intelligence Centre.
Clients/applicants interested in doing business with the Municipality of Walvis Bay should note that the business relationship and transaction can only be concluded and become effective once Section 21 of the Financial Intelligence Act, 2012 (Act No.13 of 2012), read with Section 26 of the said Act, is complied with. Applicants will also be required to provide such information at such time and in such format as instructed by the Anti-Money Laundering Compliance Officer of the Municipality of Walvis Bay, Mr. Jan Kruger.
For further clarity on this please contact the compliance officer on
064- 2013 206.