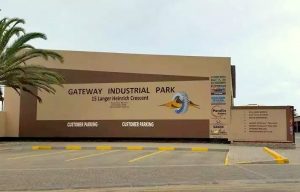 The Export Processing Zone (EPZ) is an innovative approach to offshore investments. More and more international companies are making use of this opportunity to set up their operations in the EPZ. Investors enjoy a tax-free investment environment with various benefits and advantages. These incentives are of unlimited duration and apply equally to Namibian and foreign firms.
Companies are allowed to repatriate their capital and profits, while enjoying freedom from exchange controls and the holding of foreign currency accounts at local banks. Investors taking up residence in Walvis Bay can be sure of a politically stable, virtually crime-free environment,reliable work-force and lower production costs.
The only requirement is that investors employ Namibian labour. Investors who choose to upgrade the skills of their Namibian employees will also qualify for a 75% reimbursement of all direct expenditure incurred on approved on-the-job training courses. A legally enforced no-strike clause for companies with EPZ status, ensures a secure workforce.
The types of investments that are well suited for the Namibian conditions include the manufacturing, assembly and bulk storage of textiles, garments, footwear, leather products, electronic equipment and appliances, industrial products, foodstuffs and beverages and industrial plastic. The established companies are involved in the manufacturing of plastic pallets and products, automotive parts for VW and Audi vehicles, bathroom fittings, clothing, fishing related accessories and diamond cutting and polishing.
Keeping the zone running smoothly are two specialised organisations, the Walvis Bay EPZ Management Company and the Offshore Development Company. The Management Company provides tailor-made factories, administrative and secretarial services, shipping, forwarding and personnel recruitment. The ODC handles promotion and marketing worldwide.